[ad_1]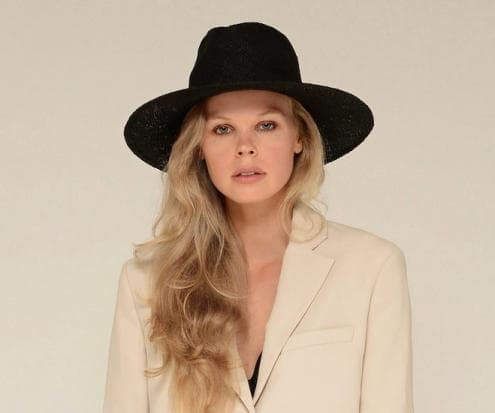 Accessories play an important role in completing an outfit. Be it donning a pair of sunglasses in the most trendy styles or putting on that resplendent set of jewels, there is a myriad of ways one can spruce up one wardrobe. And one most common adornment is the hat. As much as it was a status symbol, hats were worn to protect one from the elements—the sun, rain and cold. Its multifunctional and stylish qualities render it to have a melange of interpretations, we have the top hat, fascinators, bolero and Panama. 
In sunny Singapore, we often seek ways to shield ourselves from the blazing heat. Be it staying indoors or constantly looking for a shelter when we are out and about. A hat makes the perfect accessory to have to block out the light of the day while looking fashionable and trendy all at the same time. While Singapore's climate is summer all year round, except the periods of monsoon, its weather bears a striking resemblance to that of Sydney during the summer months. 
Constantly searching for a hat that checks all the boxes has proven to be an arduous task that founder of Australian label My Milliner, Amelia Hughes has taken up the mantle to create the right hat. These days, consumers' habits have changed and many of them are becoming more cognizant of their purchases due to wider education on the implications the fashion industry has on the wider community. Echoing similar sentiments with the burgeoning group of buyers, the Sydney-based entrepreneur made it a point to make slow fashion and sustainability the central tenets of her business. Her pieces are made from locally sourced wool, fair-trade plant fibres such as rice straw, and genuine leather.
"We take a more inclusive and accessible approach to luxury. My definition of luxury comes down to beautiful design, high-quality materials and meticulous craftsmanship," says Hughes about what luxury means to her. Luxury encapsulates the exchange of transactions between the craftsman and the time required to produce each masterpiece. Each step is done so not just by hand but with an in-depth understanding of what it represents. It is how every creation has helped the brand build emotional potency through the coming years after the first purchase.
Hughes shares that classic icons such as Brigitte Bardot, Sofia Loren, Sean Connery, James Dean and others provided her with a rich seam of inspiration. The importance of storytelling makes its way into how she positions her brand, through vivid imagery such as taking a walk in the countryside, the feeling of being on holidays, the sea-breeze, sailboats… it's as though we are living vicariously through her. When asked about what timeless is to her, Hughes says, "Beautifully designed and well-made products. We always aim to create modern classic hats that transcend the trends and can be kept as wardrobe staples throughout the seasons."
Her collection of exquisitely crafted hats comes in three sizes and is unisex. To crank up the exclusiveness, the interchangeable leather strap around the crown (in five different colours) can be personalised with a monogram.
For more information about My Milliner, head over their website here or visit their Instagram page: @my.milliner


[ad_2]

Source link