[ad_1]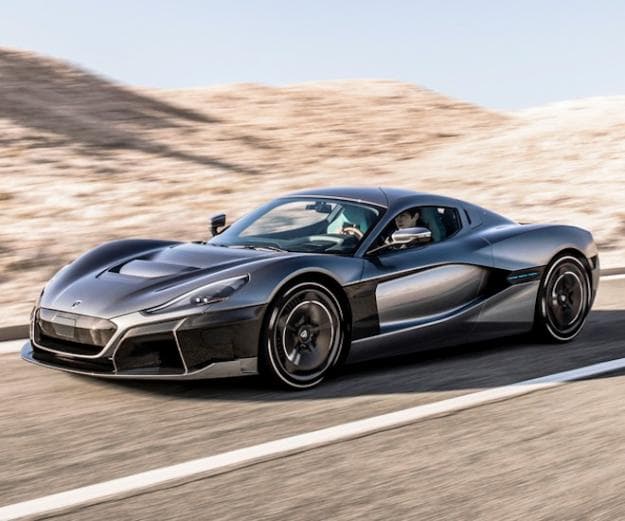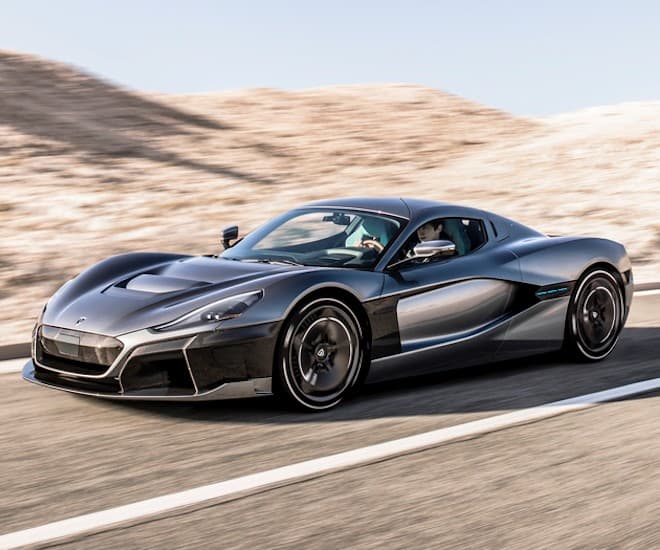 You'd be forgiven for thinking that electric cars and luxury mixes like water and oil, however, that couldn't be further from the truth in 2021. These cars are here to stay and take their share of the luxury market that all started with Tesla. However, such luxury vehicles can get expensive, that's why you can apply for finance to make them much more affordable.
In Singapore, the government has set an audacious goal of eliminating petrol vehicles by 2030. In order to help with the transition, a number of policies are gradually implemented such as providing rebates for early adoption, a revision of road taxes for qualifying vehicles and building more charging points to meet the foreseeable surge in demand for electric vehicles. Hence, seizing on the opportunity and planning ahead could potentially help you get a head start on your journey with "green" vehicles.
Manufacturers & Electric Cars
In the meantime, manufacturers are busy producing new electric cars to comply with the legislation worldwide that favour vehicles with lower CO2 emissions. They're also electrifying the existing ranges. With that said, let's take a peek at the best luxurious upcoming EVs in 2021.
Mercedes EQS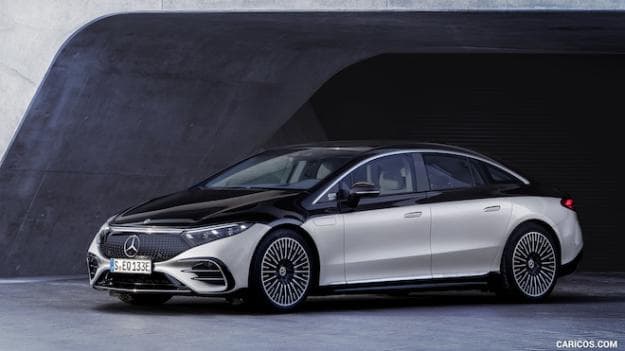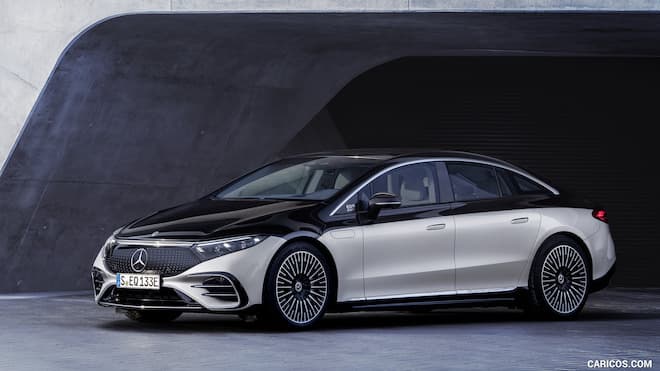 Set to launch in the summer of this year in the UK, and early next year in Singapore, Mercedes-Benz EQS is part of its EQ range consisting of electric and hybrid models. EQS is a luxury saloon and is a first of this kind for the Mercedes.
It will have two types of trims available –EQS 450+ with a 245kW battery and a more powerful EQS 580 4MATIC version with 385kW and reaches 0-60mph (0-96 km) in 4.3s.
Advertised as being quiet, having superior aerodynamics, and up to 478-mile (770 km) range. The inside of EQS looks like a futuristic spaceship with a long dashboard and a large infotainment screen. 
Prices start with £80,000 (US$113,617). 
Tesla Model S Plaid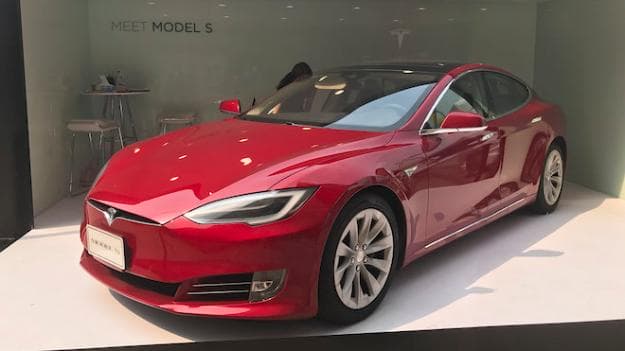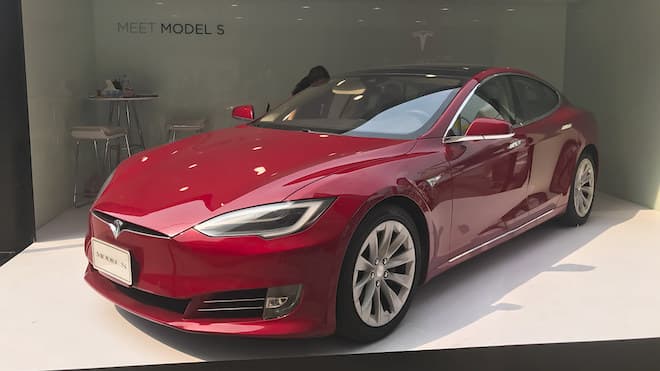 One of the most anticipated S models, S Plaid will be a direct competitor to Porsche Taycan. With a power of a shocking 1,006bhp and a speed of 0-60mph in barely 1.9s, it aspires to be the quickest car ever, which just happens to be electric.
The range is set to be a whopping 520-miles (836 km) with an all-new three-motor electric powertrain delivering immense power. S Plaid trim will upgrade the S model with new alloy wheels, a few exterior details, such as an added ducktail spoiler and improved space on board.
The price for Model S Plaid starts from £129,990 (US$184,550).
Ford Mustang Mach-E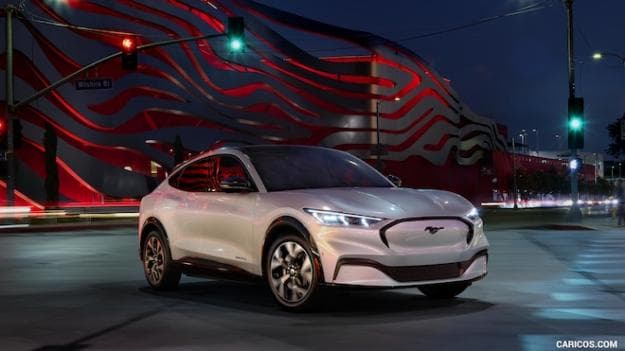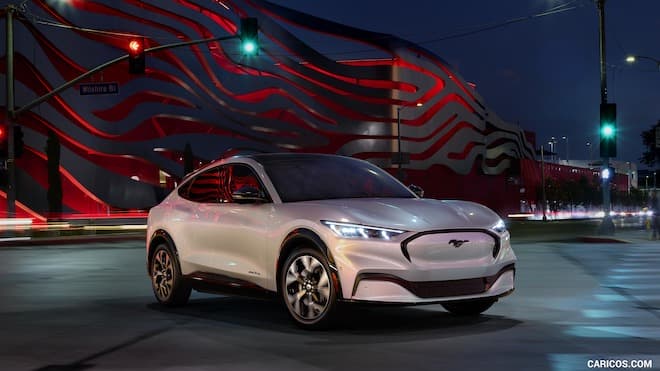 Mach-E is a more affordable option with prices starting from £41,330 (US$58,404). It is the first electric SUV from Ford and is predicted to have a range of up to 379-miles (609 km) and 0-62 mph in only 3.7s. It is available in two battery options either as an all-wheel or a rear-wheel drive.
As you'd expect, it's equipped with all the modern car essentials – from intelligent parking systems and connectivity including cloud technology and FordPass app that allows remote locking, provides vehicle health alerts and much more.
Lotus Evija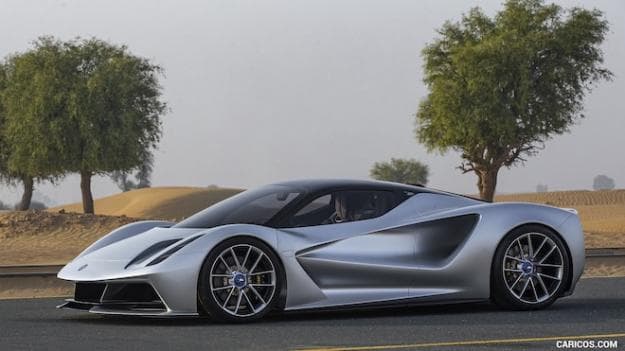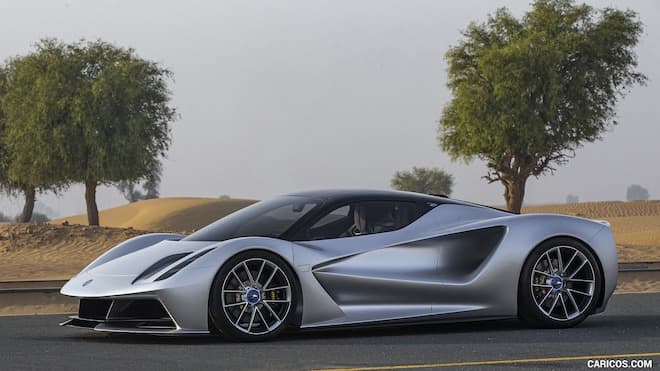 Evija is a fully electric British hypercar and isn't even street-legal in the USA and is also produced in extremely limited numbers. Its power is the highest of all the EVs on the list, with a crazy 2000hp and is claimed by Lotus to be the most powerful car worldwide with a price starting from £2 million (US$2.8 million).
The exterior of this car is truly stunning with butterfly doors and racecar-like form, as well as sculpted outsides for improved aerodynamics. Inside is no less impressive, with an infotainment system using advanced gaming software and lightweight materials throughout the cabin.
Kia EV6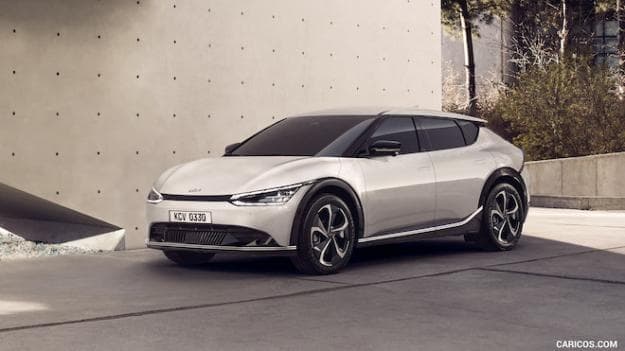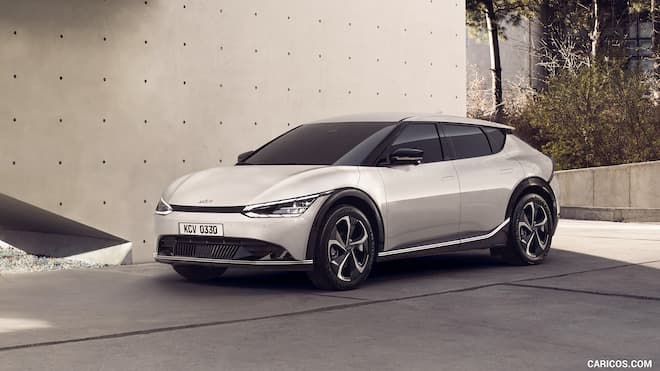 Electric SUV, Kia EV6 is the newest addition to its electric galore. The range is pretty good with up to 316 miles without charging and 0-60mph in 3.5s.
With an all-electric powertrain and seats made from recycled PET plastic bottles, EV6 is a superb choice if you want an eco-friendly car without compromising on the design.
Additionally, it can tow up to 1600kg, so it's fantastic for that family trips out during the summer.
Price start from £40,895 (US$58,082) for a default trim, while GT-line costs a bit more with the starting price of £43,895 (US$62,342). Deliveries in the UK start in October 2021 and will arrive in Singapore in 2022.
[ad_2]

Source link